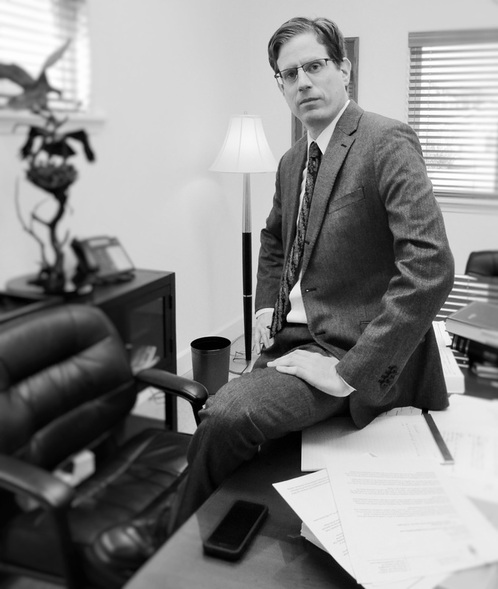 Cory Larvik, Attorney

I grew up in La Grande, Oregon. I went to law school at the University of Oregon, graduating and passing the bar in 1998. After spending some time at a medium-sized law firm in Portland, Oregon, I decided to return to Northeast Oregon to start my firm and raise a family.

I have had the privilege of helping thousands of people in the last 19 years. I have handled large cases with millions of dollars at risk, as well as very small matters that take less than an hour to complete. My clients tend to be repeat clients and most of my referrals are by word of mouth. I have a very loyal clientele for which I am very grateful. However, I am always open to helping a new client and the possibility that they will also turn into repeat clients.

In one way or another, most of my practice revolves around families. For example, I might advise a plumber who owns his own business. I first come into contact with him because he has a lease problem with his landlord. I help him resolve the lease problem which leads to him wanting to purchase some business property. I handle the transaction. Next thing you know, his son wants to be a plumber as well, and I help them form a business entity. That goes well and then the father wants to hand over his business to his son, which leads to estate planning. The son goes through a divorce and hires me to advise him on issues of custody and parenting time. Then the father is elderly and needs to have a guardianship. As you can see, this just keeps going on through the whole life cycle.

In my free time, I mostly do activities with my three children and wife. I have coached children's recreation league soccer, which caused me to actually learn the rules (such as don't use your hands and forward passes are usually a bad thing for some reason). I try to exercise enough to keep my blood circulating. I like to mountain bike and play the guitar.
---