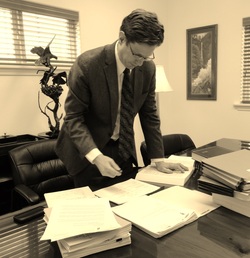 Families in Transition.
We know how difficult it can be to undergo major changes in a family. Having an experienced, knowledgeable family lawyer who cares can make all the difference to your case, both financially and emotionally.
​We are experienced in all aspects of family law issues, including the following:
Divorce: Full-service divorce legal representation.
Child Custody: parenting time, child support, and all other legal issues related to child custody.
Domestic Violence Issues: Prosecution and defense of restraining order petitions and violations.
Adoptions: Third-party adoptions, step-parent adoptions, guardianships, domestic adoptions, and international adoptions.
Judgment Modifications: Change in child support, spousal support, and all other divorce judgment changes.
Paternity: Actions to determine the father and the respective rights of the parties.
Emotional Parents: Parenting rights of people who have relationships with children, but who are not the biological parents.
Prenuptial Agreements,
Enforcement and Modification of all of the above.
We understand that clients going through divorce or custody issues often need more than just cold hard legal advice and a divorce lawyer. We provide a compassionate, collaborative approach, coupled with effective representation that is focused on helping you transition into your future. Divorce isn't just about ending a marriage, it's about resolving disputes and settling on a path forward that's right for everyone. As such, we will work toward amicable, mediated settlements when appropriate. However, family law cases often end up in front of a judge. When that happens, you want to make sure you have the best legal representation available. Cory Larvik has tried many family law cases in Eastern Oregon, and his invaluable experience will put you in the best position for a favorable outcome.
Even if your divorce is an amicable one, retaining an attorney can save you time, money, and stress in the future. If your case involves real property, retirement plans, spousal support, business interests, or any significant amount of assets, a divorce lawyer can help you avoid costly mistakes. Taking care of things right the first time with an experienced family lawyer is always easier, more efficient, and will help you get a fresh start.
If you are experiencing any of the above family law issues, please give us a call at (541) 663-8864, and we would be happy to set up an appointment to meet! From there, we can discuss your case and determine the next best steps and options.
---
Cory Larvik, Attorney PC
2202 Cove Ave., Ste A
La Grande OR 97850
(541) 663-8864
clarvik@larviklaw.com